According to USA Today:
GANGNEUNG, Korea – USA Hockey is working with the IOC to see whether goalies Nicole Hensley and Alex Rigsby really will have to remove the Statue of Liberty from their goalkeepers masks.

USA Hockey spokesman Dave Fischer said on Tuesday "discussions are ongoing" after the IOC said earlier the images would have to be removed.

The IOC views the image as a possible violation of its policy against political symbols. The rule from the IOC Guidelines Regarding Authorized Identifications: No item may feature the wording or lyrics from national anthems, motivational words, public/political messaging or slogans related to national identity.

Hensley's Statue of Liberty image is on the left side of her mask, and Rigsby's is on her chin. Neither goalie played in USA's opening 3-1 win against Finland. Maddie Rooney was the starter.

Fischer said it the situation should be resolved before USA's Tuesday game against Russia (7:10 a.m., ET, NBC Sports Network.)
This is the dumbest thing I have ever seen. I only watch the Olympics to see the US dominate and collect those gold medals baby. I'm sure if you ask literally anyone else on the planet, they would say the same thing about their homeland. If they dont, they lack compete level and you don't want them on your team.
This is exactly what makes the Olympics so special. Why can't countries put their symbols on their jerseys? Why can't countries put lyrics from their anthem on their sweaters? For the love of god, the IOC is one giant buzzkill and I've had just about enough. Like it or not, the Olympics light the fire of nationalism. Is it a bad thing to say that I'm proud to be an American? If you think it is, kick rocks because I LOVE the Red, White and Blue.
Also, if I were other countries, I would be RATTLED. The United States is one bull you don't want to ride and the IOC is poking it. Get off the tracks world, the girls on the hockey team are about to run you over.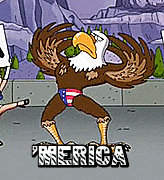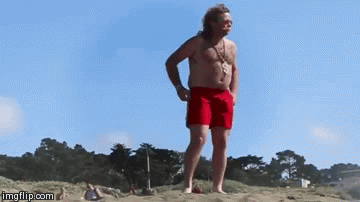 UPDATE:
Per USA Today:
GANGNEUNG, Korea — The IOC has decided to allow the Statue of Liberty image to stand on the goalie masks belonging to U.S players Nicole Hensley and Alex Rigsby.

The Americans were notified the decision before dressing for their game against the Olympic Athletes from Russia on Tuesday.
Well that was fast. I think by now you can see that the IOC was shaking in their boots. You never ever poke the bear, especially when this bear was back to back to world champions. Thank you for showing the world that we have you in our back pocket.