During this busy weekend slate of NHL games the Caps were just watching till tonight's game vs the Minnisota Wild.
Friday the Philadelphia Flyers won their 5th straight game, beating the Rangers 5-2 at home. The Fly Guys having been buzzin as of late and have won 8 of their last 10 games. Meanwhile, the Caps have won only 3 of their last 10 games while Shittsburgh is on a 6 game losing streak (how sad). As of late the Metropolitan Division is a lot tighter than people anticipated and how things stood a month or two ago with the Caps running away with the division.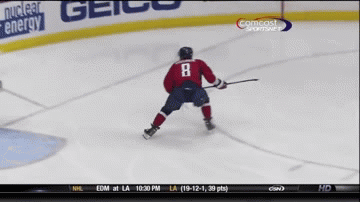 The Flyers beat the Rangers 5-3 today, which now puts them 4 points away (81) from the Metro leading Caps (86) points total. (chart below was posted before Caps/Wild Game ended)
The Capitals Alex Ovechkin scored career goals 702 and 703 in just the first period as Kovalchuk get his first point as a Capital with his apple the first of many Kovy to Ovi combo the Caps hope to see on this playoff run.
The Caps snapped the Wild's three game win streak with a 4-3 win to end the weekend and the perfect start of March. Tommy Wilson netted the 4th goal from an assist from Ovi to give the Caps a two goal cushion which was brought to one by Zach Parise late in the 3rd period. The Caps have a busy week coming up with games against the Flyers(Wed), Rags(Thu), Pens(Sat).
Ovi has now scored 356 career regular season goals on the road. Tonight he passed Jagr for sole possession of the third most in NHL history which makes him only 46 goals behind Gretzky for most regular season road goals.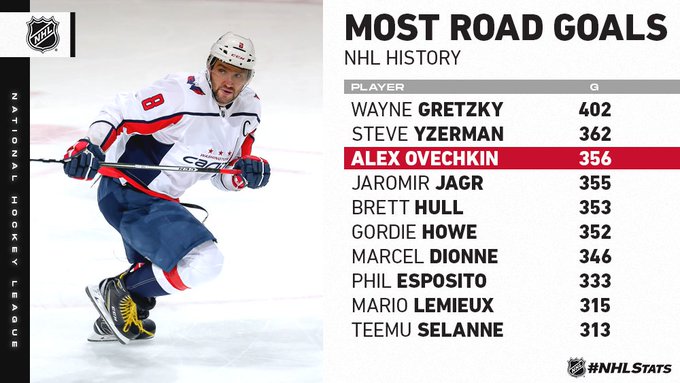 Oh and Dilly Dilly had his first real tilt and boy did he chuck'em! No joke if he connected with one of those hay-makers to my face it would goodnight Jim Kyte!