After Gary Bettman officially announced that the 2019 -2020 regular season is over and a 24 team playoff format has been approved! (THANK GOD SPORTS) the regular season awards can start being handed out.
With this announcement this means that Alex Ovechkin has won the Maurice 'Rocket' Richard Trophy for a record 9th time after tying David Pastrnak for the league lead in goals at 48.
The Richard trophy is given to the player with the most goals over the whole NHL regular season.
In 7 of the last 8 seasons Ovi has led or shared the league lead in goals. Yeah he's pretty freaking good……still!
Ovi scored four hat tricks over the 19-20 season and also became the 8th player ever to score 700 goals nbd!
This hat trick allowed the Gr8 to pass Jari Kurri for sole possession of 10th place on the all-time list.
It truly does stink for Ovi in that he would have easily surpassed 50 goals on the season for the 9th time in his career, but due to the regular season ending this will just have to wait till next year for now.
Props to Pasta its about time someone gave Ovi a run for his money in the race for most goals in the season but he's still a young buck. If he can still put up those numbers when he's 34 then we can seriously talk. So for now Ovi can defeat Pasta however he wants especially when he's crossing the sauces!
Also Huge Congrats to Ovi after he and his wife Nastya welcomed their second boy! Ilya Aleksandrovich Ovechkin was born early in the morning of May 27th, 2020. Ilya weighed 8 lbs, 6 oz. and was 21.6 inches long. With the addition of Ilya to the family it's only a matter of time before Ilya and Sergei are climbing the ranks as top NHL prospects.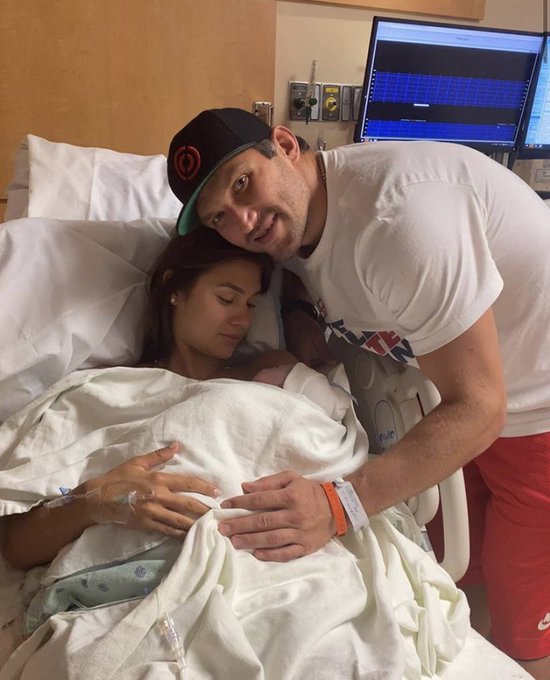 P.S.- Sports are so close to coming back we can almost taste it! (Also you see the Pens were the only team to publicly complain about the playoff format, so on brand)