With just two days to go until the start of the Western Conference Finals, here's what you need to know entering the series.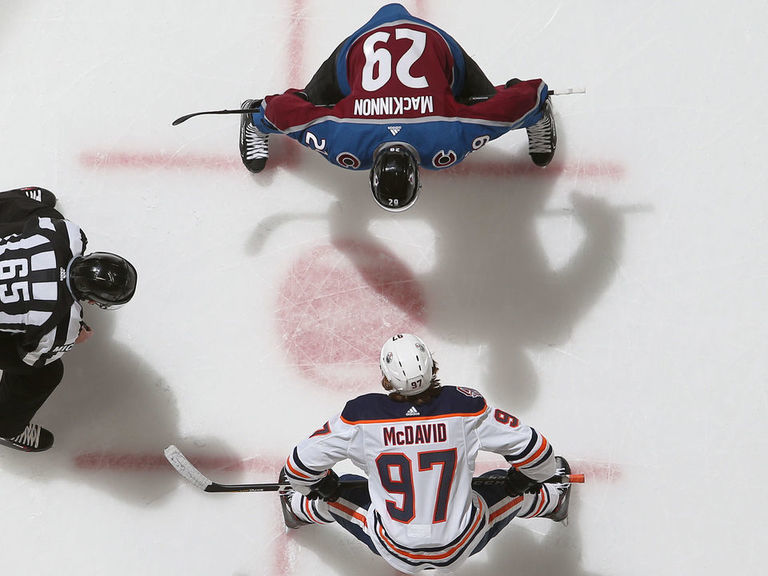 I'm going to be outlining some of the biggest storylines and questions entering the series, as well as what some of the keys to victory will be. There's plenty to cover here, so let's get right into it.
Four of the five best players in the NHL are in this series. Maybe you would have someone like Victor Hedman, Sidney Crosby, or even Igor Shesterkin in your top five as well, but the way I see it, outside of Auston Matthews, most of the league's best are playing in this series. Obviously, the Oilers are headlined by the two reigning Hart Trophy winners, Connor McDavid and Leon Draisaitl, but the Avs have Nathan MacKinnon to pair with Cale Makar, who's in my opinion, the league's best defenseman. This is bound to lead to some incredible displays of skill within the series, but I think that the speed in particular will be what's most impressive. While McDavid's in-game speed is obviously unmatched, Mackinnon and Makar might be two of the only guys on the planet that are capable of somewhat keeping up with him. No matter what the outcome of the series is, expect to see some top-tier talent on display.
Nuge vs Landeskog reignited. Big deals are normally made of the competition between the top two picks in a draft, but after going first and second overall in the 2011 draft and then flipping those spots in that year's Calder Award voting, there has been little to no talk about these two together. Now, over ten years later, they meet in what is both of their first career conference finals and find themselves in similar roles. While Landeskog wears a C and Nuge only wears an A, it's clear that they both play huge roles in the leadership of their teams. On-ice they've also found themselves in similar positions, as playing alongside superstars has allowed them to settle into more of a secondary role where they've both developed excellent two-way games. I think both these teams' success will rely a lot on the success of these two players, and I expect at least one of them to play a decisive role in the series.
Devon Toews is better than any defenseman on the Oilers. Cale Makar is the best defenseman in this series, that is abundantly clear. After that though, I feel pretty confident saying that the next best one is Devon Toews. The Oilers obviously have some talented guys like Nurse and Bouchard, and guys like Kulak and Ceci have put together nice postseasons so far, but Devon Toews has been one of the league's best defenders all year. After finishing 11th in Norris voting last season, Toews took his game to another level playing alongside Makar and has turned himself into one of the league's premier shut-down defenders. Colorado's top pairing is about as good as it gets and they're going to make life hard for the Oilers, but beyond that, while not the worst, they can certainly be beaten. Mid-season acquisition and son of Oilers assistant coach, Dave Manson, Josh Manson has improved the Avs bottom-four, but they're still beatable, and the Oilers need to take advantage of that if they want any chance of winning.
Kuemper has been pretty average in the playoffs. After putting together a fantastic first regular season in Colorado, Darcy Kuemper is only boasting a .904 save percentage through two rounds. While the Predators and Blues aren't bad offensively, they certainly don't have the juice that the Oilers' offense does, and after seeing what they did to Vezina nominee, Jacob Markstrom, I think Kuemper's one part of the Avalanche they could pick on. Most recently, Kuemper let in five goals on 26 shots in Edmonton on April 22nd, so if the Oilers can get to him early and often, this could be their best shot at winning.
I have no idea if Mike Smith will be good or not. I am past the point of trying to predict how good Mike Smith will be. He is unsolvable. One game you would swear you're watching the best goalie you've ever seen and the next you're starting to question whether you could play in the NHL. For all I know, Mike Smith could come out and give the greatest performance in playoff history and I wouldn't be surprised and if he did the exact opposite, I would be equally unsurprised. In two starts against the Avs this year he posted a .912 save percentage on 68 shots, but honestly, that probably doesn't matter.
Evander Kane is scoring at a ridiculous pace and he can't slow down now. Through 12 games in these playoffs, Evander Kane has 12 goals. The record for most goals in one playoffs is 19, which Reggie Leach accomplished in 1976 with the Flyers in just 16 games. I think some would call Kane's current pace unsustainable, a result of bad goaltending, or even that he's just an empty net merchant (he's scored two empty-netters). I would not argue with any of those statements, but I would present a point of my own, who cares? I just saw the Oilers make a Vezina nominee look like an absolute buffoon, so at this point, I'm pretty sure anything is possible. Kane's unreasonable scoring pace has been integral to the Oilers' success thus far, and I think it will have to continue to be if they want to win this series.
Acknowledging how massive this series is. I don't think I've really processed how big this series is yet, it's kind of hard to comprehend honestly. After all the heartbreak and disappointment that have permeated through the last decade and a half, it's hard to believe that the Edmonton Oilers are four wins away from going to the Stanley Cup Finals. Even typing that felt weird. What I'm trying to say is, from here on out, every game is the most important game of every player's life, and by far the biggest game many fans can ever remember watching. I was three when the Oilers made the Cup in 2006, and unsurprisingly I can't tell you a single detail about what I did when I was three, so for me and many other fans, this is the closest we've ever been. I know people always say to take it one game at a time, but it's impossible to look at it that way considering how important this series is. We know it, the players know it, the coaches know it, everybody knows it, this is a franchise-defining moment, and there's no group of guys I'd rather watch take it on than the guys we've got right now.
feature image via Michael Martin/NHL