Three games into the Oilers season, things haven't looked great, so what's the deal?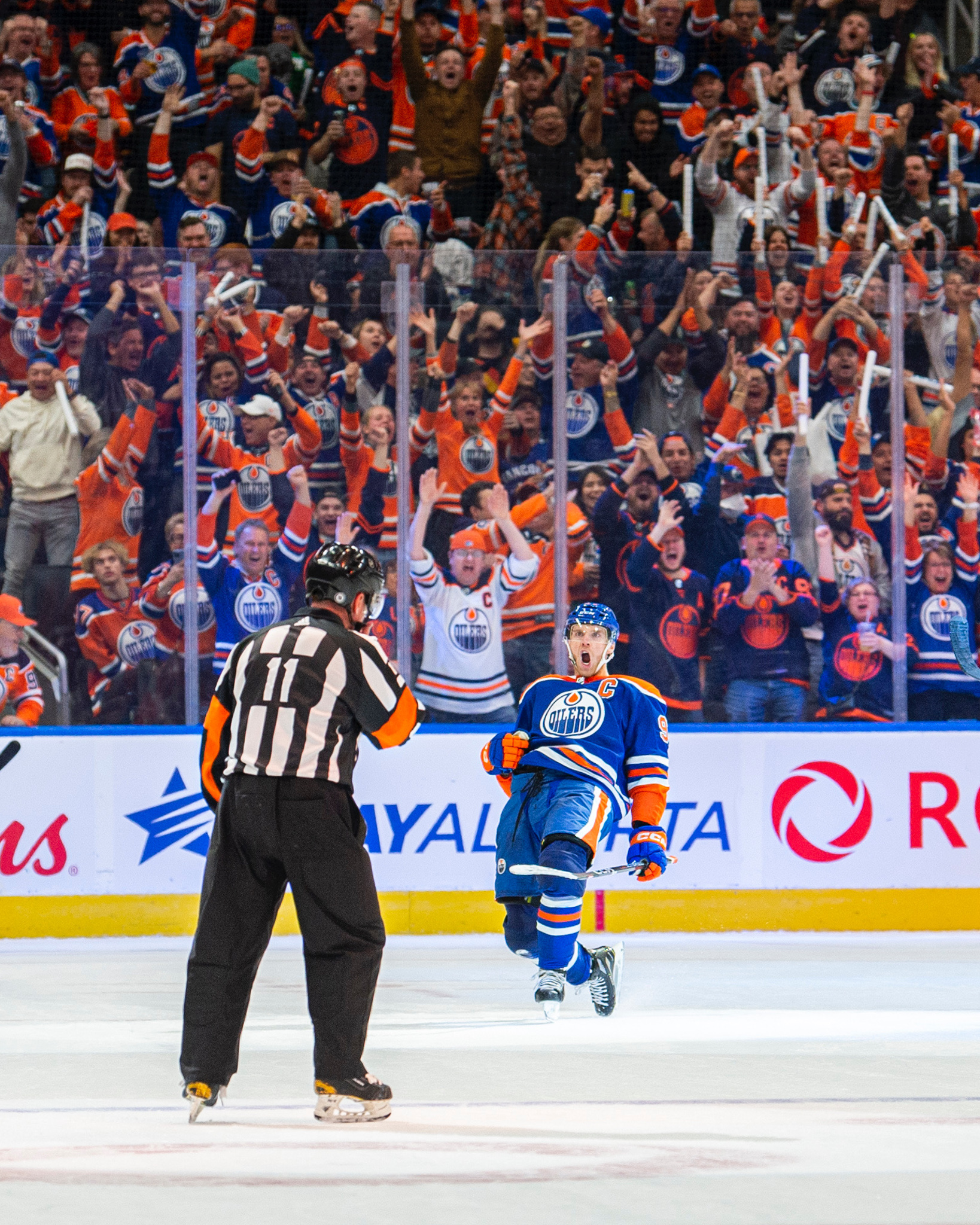 Normally I feel like it would make sense to recap the Oilers games here, but I don't think I need to get too in-depth on what happened. They got down 3-0 to the Canucks, but the powerplay helped bring them back to win, they got down early to the Flames and couldn't do enough to come back, and they got shut down by Eric Comrie against the Sabres. I think to this point, what is and isn't working is very clear so let's run through that real quick.

The goaltending has been bad. Campbell struggled to start the opener against Vancouver then picked it up as the game went on, but crashed back down to earth against the Flames where he let in 4 goals on 11 shots. Stuart Skinner came in relief and was very good, but then allowed 3 goals on 23 shots against the Sabres. So should we be concerned about this? Hard to say. For Campbell, I think this does warrant some concern, but not too much. It's early and to be fair the team in front of him hasn't been too great either, so you can't just throw all the blame on him. For Skinner, I wouldn't be very concerned either. He's young and had one bad start after an excellent relief appearance, so we'll need to see more before we can draw any conclusions. Goaltending can be very inconsistent at the start of the season, so I think we'll need another week or two to find out how good they really are. Yes, it's been an issue, but I wouldn't worry about it too much just yet.

Another problem seems to just be early season jitters. The usual guys like McDavid and Draisaitl have been as good as expected, and Darnell Nurse has looked great to start the year, but some others don't seem comfortable just yet. Dylan Holloway has had a very rocky start to his NHL career, but right now it looks like the usual rookie struggles, like soft turnovers and getting pushed around. He absolutely needs to get better if he wants to stay with the team, but as I'm going to say a lot here, it's still early. Brett Kulak, who I praised quite a bit in the offseason, has also struggled this year, and while that's slightly more concerning, it's nothing I expect to continue. Others like Warren Foegele, Devin Shore, and Tyson Barrie haven't looked great, but I'm not sure what else you'd expect. Not to rip on them, but they just aren't difference-makers. Overall, I think this team just needs to settle in. The roster staples have looked just fine, but a lot of the rest of them haven't got it going just yet. I expect it to come in time, but it'll have to come sooner rather than later.

The biggest and most obvious issue is far from a new one, they just come out flat. This was a big issue in the playoffs last year, but this team always looks dead to start the game. This has allowed teams to take quick leads on them and those can't always be surmounted. It's honestly the most frustrating thing that this team does because it should be so easy to fix, but is still an issue for some reason. I'll give them the benefit of the doubt and assume that this won't persist throughout the year, but if this continues for even a couple more games, it'll be serious cause for concern. Once again, it's still early, but these slow starts are a problem that needs to be fixed immediately.

I said a lot of good stuff about this team during the offseason, and despite this rough start, I stand by it. It's like that joke about the Leafs and the Titanic "they both look good until they hit the ice" but the for the Oilers I think that they can bounce back from the whole hitting the iceberg thing. Maybe that didn't make sense but I'm going to run with this analogy for a bit. The Titanic only hit the iceberg because the spotters didn't realize it was there until it was too late, if they had just seen it earlier they would've been fine, the ship was completely fine other than that. I guess I'm not a boat expert so maybe it had other issues, but to my knowledge, it was a pretty solid ship. I'm getting sidetracked but the point is that I think the Oilers are still a pretty solid team, they just to avoid the iceberg by recognizing the issues they having, like slow starts and poor goaltending. Maybe the Titanic analogy made it seem more dire than it is, but I really think they can bounce back from this. They can still go 80-2, so for now, let's just take it one game at a time.