Halfway through the season the Oilers are barely in possession of a playoff spot and need to get hot if they plan on making a run this year.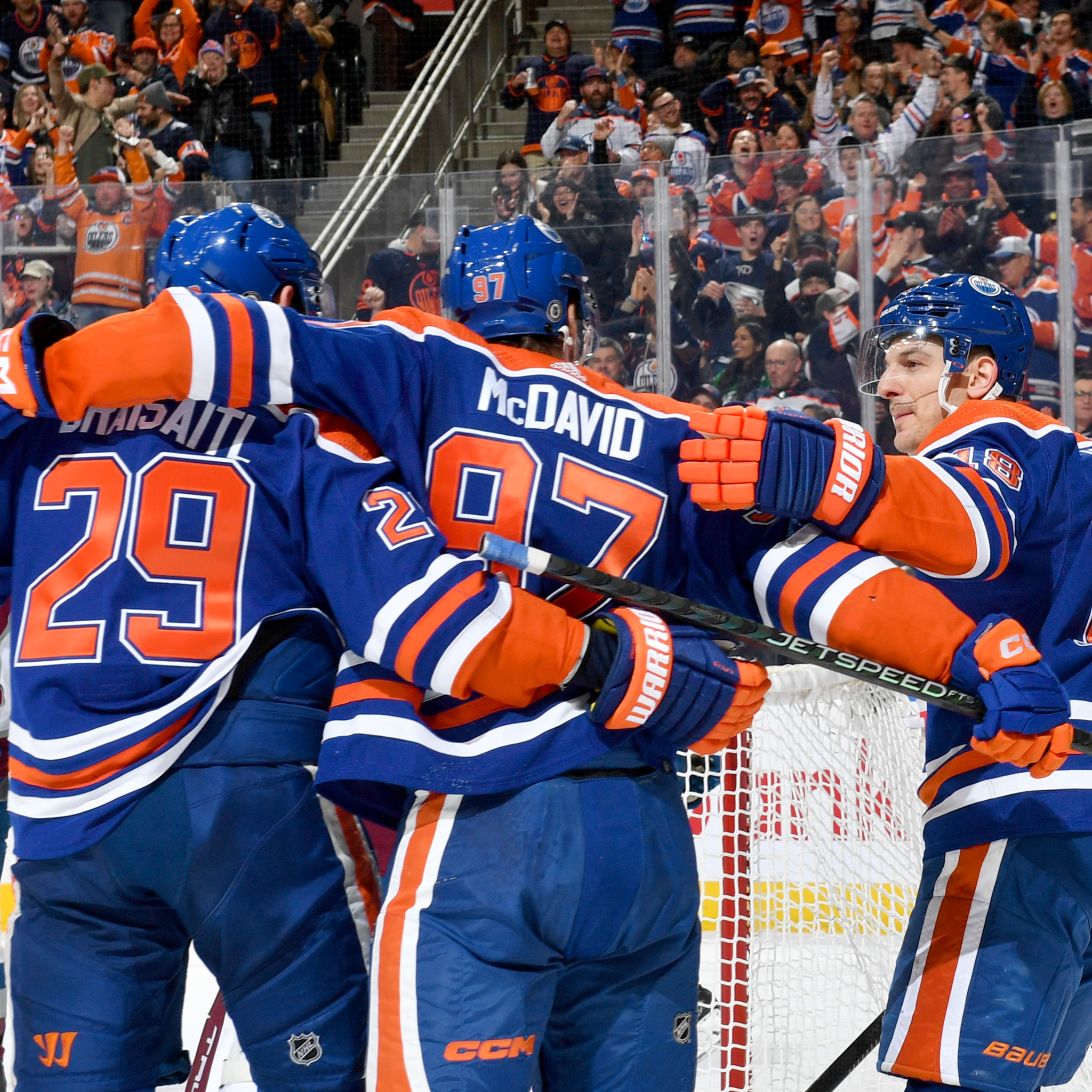 Twitter/@EdmontonOilers
While they're in a different spot than they were midway through last season, the Oilers once again leave a lot to be desired entering the new year. Over the past couple of months, they've failed to get any real momentum going and have constantly been taking a step back with every step forward. This was as apparent as ever when they blew a 2-0 lead entering the 3rd against the Avalanche a couple of nights ago as they ended up losing the game in overtime. They haven't won more than two consecutive games in well over a month and have often felt like the teams that failed to go anywhere during the Dave Tippett era. As of writing this, the Oilers are about to play their next five games against divisional opponents, and desperately need to rattle off some wins if they want to make sure they're playing meaningful hockey come Spring.
The thing about the Oilers right now is that they're a less aggressive type of bad than they were to begin last season. As a whole, it often feels like they're just a couple of plays away from winning a lot of these games, but they're just not getting it done. I think most of this comes from two things, their poor defensive play, and their inability to capitalize on offence. The defensive part of their game feels fixable, and in these next five games, they'll need to try and start improving in that area. Zach Hyman in particular, despite his offensive surge, has struggled defensively, so look for him to balance out his game as the season goes on. Offensively it just feels like a matter of the depth forwards becoming more reliable, something we've seen Klim Kostin do and that we know guys like Kailer Yamamoto are capable of. Five of their next eight opponents are in the bottom nine for goals allowed, so if there was ever a time to get the secondary scoring going, it would be now.
I don't think it's an overreaction to say that this upcoming stretch is the Oilers' most important stretch so far, and they absolutely need to get hot sooner rather than later. They're barely clinging onto the last wild card spot, and if they continue like they are now, they could miss the playoffs entirely. I know this isn't groundbreaking analysis, but Edmonton needs to get right soon, and that starts with this divisional gauntlet.