After looking like the league's most mediocre team for most of the season, the Oilers are finally starting to look good, hopefully for real.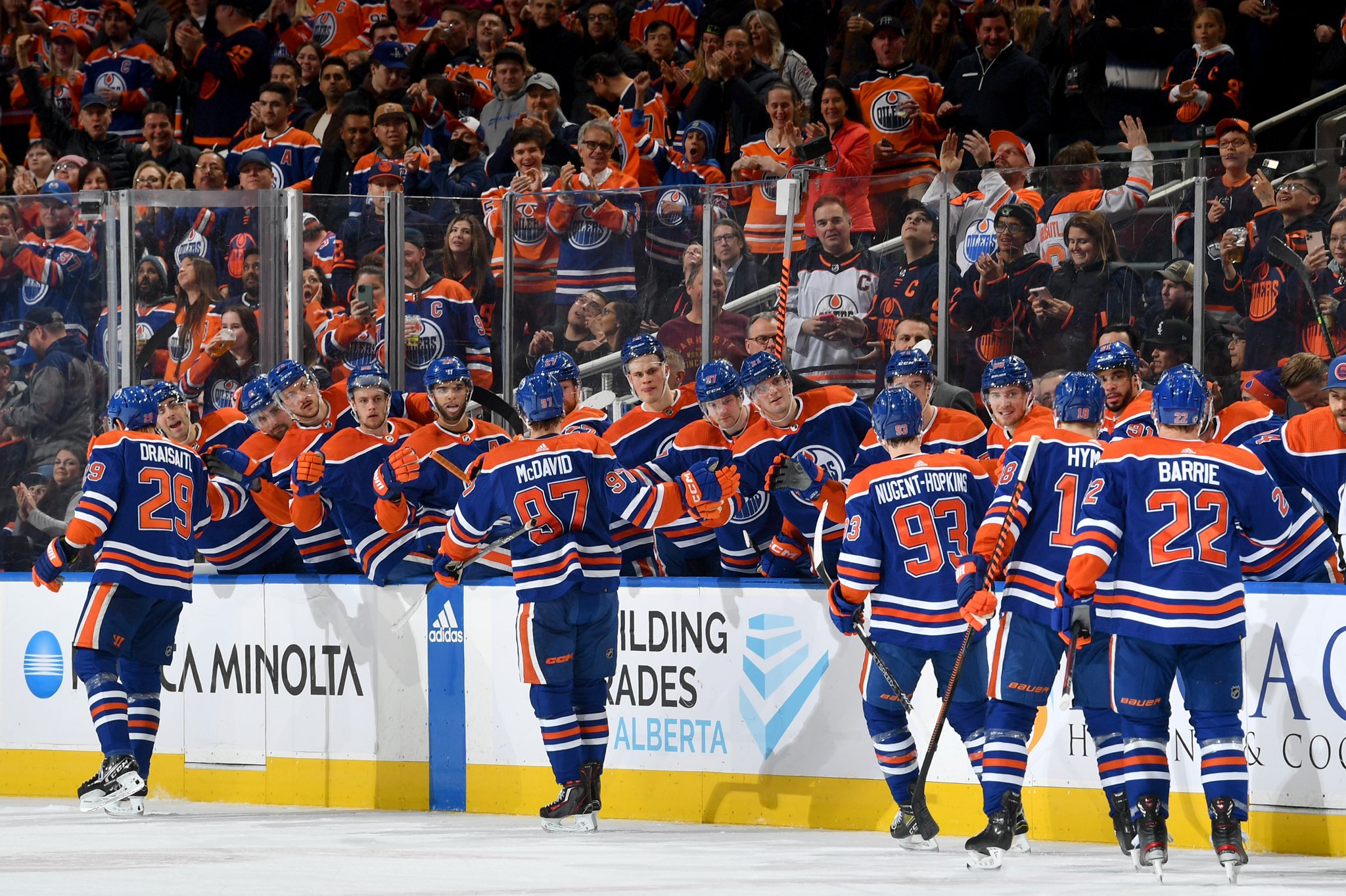 Twitter/@Bob_Stauffer
Entering their game against the Lightning, the Edmonton Oilers led the NHL in goals scored with 169. They furthered that lead by scoring five in a win over Tampa, who to that point had allowed the tenth least in the league, and on a night where Leon Draisaitl and Stuart Skinner were announced to have made the All-Star Game, the Oilers may have finally proven that they're actually good.

The Oilers' win against the Lightning marked their fifth consecutive victory, and if I'm being completely honest, it's the first time all year that I've truly felt like they're a good team. Prior to this, their season had been filled with weird wins and losses where the better team didn't win and the Oilers left you confused more than anything. These last five games though they've looked like a real NHL team that could do something in the playoffs. Not only have they averaged over five goals per game over this stretch, but Jack Campbell has been in net for all five wins with Stuart Skinner away for the birth of his child. In those five wins, Soup has a .922 save percentage, which is a huge boost over the .877 he had in his first 19 games. This improvement in net has pushed the Oilers to 20th in goals allowed per game, which may not sound like much, but about a month ago they were sitting in 31st.

The last time I wrote about the Oilers I talked about them needing to get hot soon, emphasizing the need for depth forwards to start getting in on the scoring more regularly. During this run, players like Ryan McLeod, Vinnie Deharnais, and Mattias Janmark have all played meaningful roles in wins, and have put less stress on the stars, allowing them to dominate like they should. Zach Hyman has also continued his offensive surge, with eight points in his last four games, pushing his season total to 52, just two shy of his career-high which he set last season. Both he and RNH are averaging well over a point per game for the first time in their career and have become secondary playmakers behind McDavid and Draisaitl in a way the team has never had.

The most impressive part of this streak is who they're doing it against. After getting started against the Ducks and Sharks, who are admittedly not very high-level competition, they've beat the Knights, Kraken, and Lightning, all of whom have a top-ten record in the league. It's obviously a small sample size, and their defensive inconsistencies are far from fixed, but the Oilers finally appear to be righting the ship. Jay Woodcroft had this team on an absolute tear to finish last season, and it looks like he might be gearing up to do it again this year. With Evander Kane back and the trade deadline getting closer, expect a big second half in Edmonton.