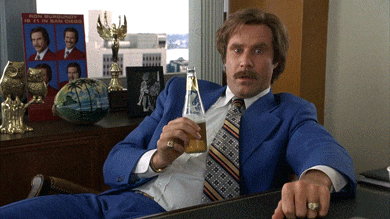 According to a Swedish Tabloid Expressen,  Jiri Hudler has been arrested in Prague after demanding cocaine on a flight home and then dishing out death threats to airline employees.
From Google Translator:
Jiri Hudler has a huge track record. His biggest triumph in his career came in 2008, when he joined Stanley Cup with Nicklas Lidström and the rest of Detroit Red Wings. His latest club was Dallas Stars. At the moment Hudler, who won the NHL award for Most Sporting Players 2015, has no contract.

And Hudler seems to have a tough hockey eye in his life. On a flight from New York to Prague, the 33-year-old was in the midst of a spell scandal.

He was arrested by police in place in Prague after it appeared that he threatened a flight attendant to life.

The magazine Blesk took note of the aviation verdict's testimony.

Jiri Hudler grip

"One of my colleagues said she was afraid of one of the passengers, so she picked me up," said the flight attendant.

Hudler spoke English and asked for "coke".

"We thought he wanted a Coca-Cola, so we poured a glass, but he said he wanted" coke "as in the white powder, and clarified and said" cocaine "in English, says the air hostess.

When the flight attendant declared it illegal for the staff on board to serve drugs, Hudler became threatsome.

"Would kill me"

– He turned to me and said that when we arrived in Prague he would call his friends. I did not understand him so I asked what he meant, and then he said he would make sure I was murdered.

Hudler then went to the toilet, and when he returned, the staff noticed that he had white pillows on the lower lip.

"He tried to urinate on our caravan, so I had to catch him," said the flight attendant.

Hudler himself, however, has tried to break down the case.

– Nothing happened, it was a sketch. It does not sound normal when we talk about it now. But there was no overthrow, "Hudler told Blesk.
Okay, I don't know if this is like the Swedish version of The Onion or not, but damn.
We got a 2 minute penalty for drunk and disorderly, a 5 minute penalty for cocaine use and a 10 minute game misconduct for death threats. Jiri Hudler went zero to 100 real quick and got himself arrested after having quite the night. The 33 year old Czech decided to have himself a 'Hangover' movie type outing with the only problem being that he was on a plane. Believe it or not, airlines tend to have strict rules about party rocking thousands of miles in the sky and even stiffer penalties for the 'I'll kill you." He is without a contract currently and I'm thinking this isn't going to help his case any time soon. To be honest, I always thought the Czechs were soft. Looking back on it, it's probably because Plekanec is one of their leaders and hes still rocking that outrageous turtle neck. Jiri, you proved me wrong.
I for one am taking this story to heart. A guy goes from Stanley Cup winner to the back seat of a cop car in a very short amount of time. Within a blink of an eye you can be at the top of the mountain to doing somersaults and wrecking yourself on the way down. The lesson to be learned here is simple. Don't get on a plane, don't/want to do a bunch of coke and definitely DO NOT threaten airline employees. Jiri, do yourself a favor and next time mix in a water.