Being that we are at a seriously lull in sports content these days, I have decided to update you all on how this virus could effect the timetable for Ovi chasing the Great One's goal record.
Currently Ovi is stuck at 706 goals for the time being, which is 188 behind Gretzky's 894. Ovi has already surprised fans and the suits upstairs with the increased goal output and consistency given his age.
Ovi currently ranks 8th on the All-Time goal list, and his scoring ability and durability have made the 894 goal record that seemed untouchable at first, now very attainable for the Russian Captain.
With Ovi most likely playing till he breaks the record, the oldest player to record a 50-goal season was 35 year old John Bucyk in 1971. Ovi won't be scoring 50 every year till he retires but this is why missing these last 13 games could be critical! Also Ovi ain't no John Bucyk he's in a completely other stratosphere than him.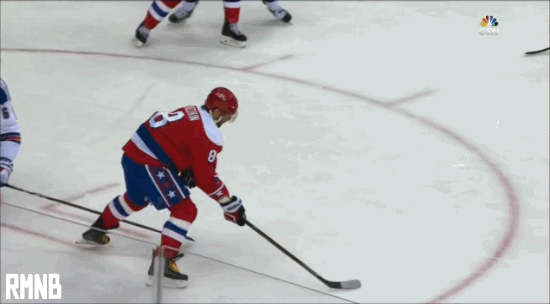 Ovechkin had 48 goals in 68 games at the pause of the NHL season. Ovi was on pace to finish the season with around 715 goals for his career which is 180 goals away from passing Gretzky. Based on this Ovi would have to average 36 goals per season for the next five seasons to reach that.
If the NHL season doesn't resume at some point this year in some aspect, Ovi would have to average 37.9 goals over the next five seasons.
To average 37.8 goals per season, Ovi would have to average 0.461 goals per game. There hasn't been a player EVER to reach that goal average over the age of 35 for longer than 12 games. (but this is Russian gas we are talking about here)
Before this pandemic I was extremely confident that Ovi would pass Gretzky, but now my confidence has definitely lowered a little, but still confident because if there is anyone that can defy what the experts think it's Ovechkin!
My original prediction from my "OVI GETS 700!" blog was that "Ovi Passes Gretzky in the 2025-26 season at the age of 40 the week of January 5th! BOOK IT!"
Based on this pandemic I am now going to change my prediction to Ovi passing Gretzky in the 2025-26 season at the age of 40 the week of February 16th!