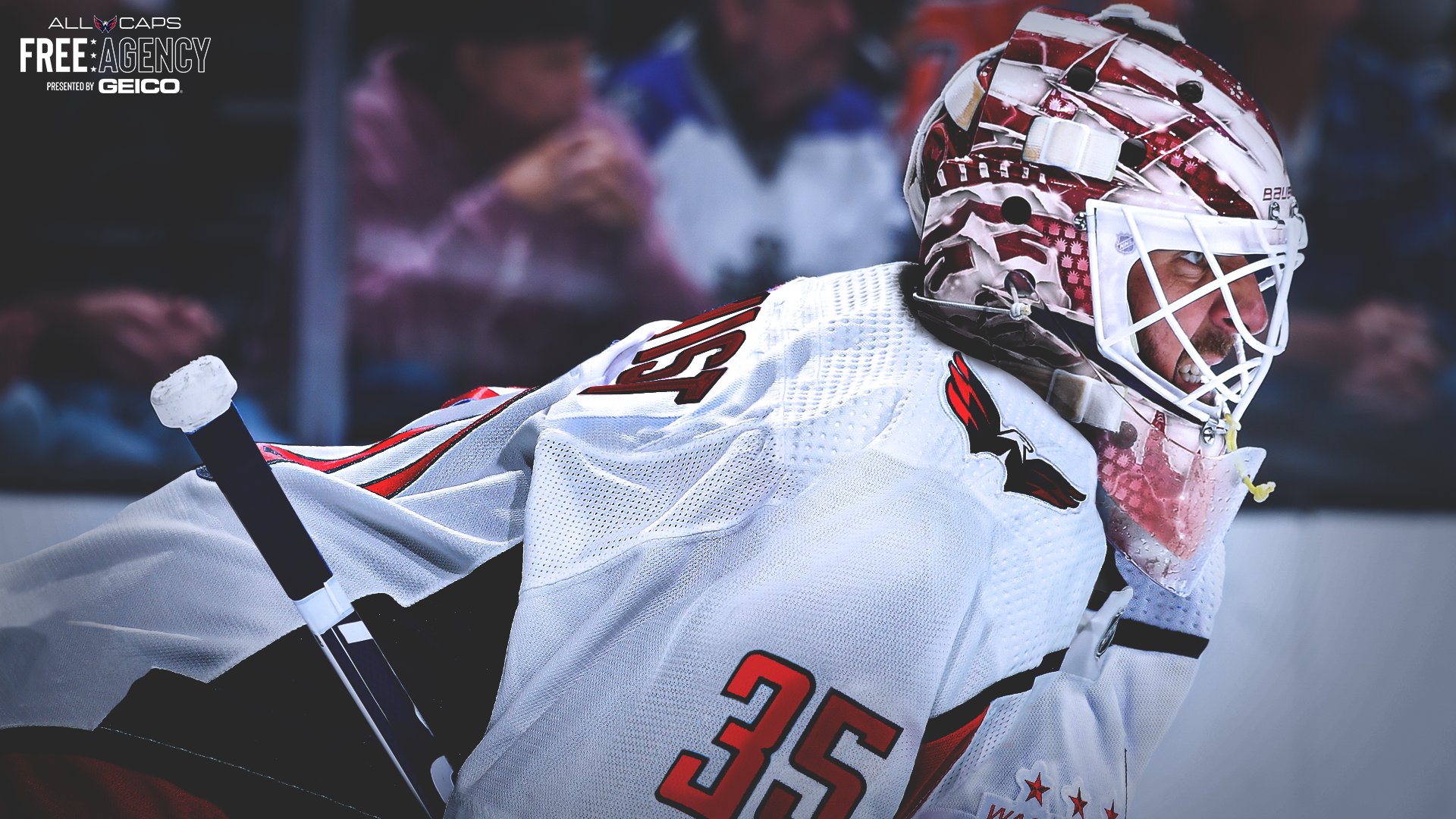 Before I even get started here, I just want to say there is absolute ZERO downside to this move!
As of 12:52pm EST Henrik Lundqvist is officially a Washington Capital, Hank has signed a one year deal for $1.5 million to join the Caps. The King finally gets to put on the real Red, White, and Blue in the conference (suck it Ked), and you know sure as shit that Hank's beautiful majestic flow is gonna pop in that home D.C. RED! #Hank2DC
Way back in September, it was made known that the New York Rangers would be buying out The King. Lundqvist has been in the Rangers organization for the entirety of his NHL career. There Hank won the Vezina in the 11-12 season and was the main reason for the Rags deep playoff runs in the 12, 14, and 15 seasons. Cap's fans know these playoff runs all to well, if it wasn't the Pens breaking our hearts, it was Hank and the Rangers ripping our hearts out of our chests.
With the just now as I am writing this departure of Braden Holtby to the Vancouver Canucks for two years worth $4.3 million per year, the Caps will need that veteran presence in the locker-room and between the pipes to mentor our young stud goalies Samsonov and Vanecek. We will miss you Braden and thank you for the memories, the CUP, and making me personally and even bigger Caps fan. I hope he crushes it in Vancouver, because they have a young and promising team up North.
Lundqvist is now a 38 year old NHL veteran and still has gas left in the tank. Not to mention he is no longer playing for a team rebuilding, he now joins a team that still has a couple long playoff runs left in them. So this move I think will reignite that fire Hank had from his previous playoff runs, and I know he still has a bad taste in his mouth from that 2014 Stanley Cup loss.
Also with this upcoming season having more back to back games having two solid reliable goaltenders is more important than the average fan might think. As I mentioned previously Holtby will be extremely missed because he has brought us so much joy, but it was time to part ways. Now lets get back to the Cup Final in this 20-21 season! #ALLCAPS