The Oilers just obliterated Montreal on national television, but before we get ahead of ourselves, let's just keep in mind how truly terrible the Habs are.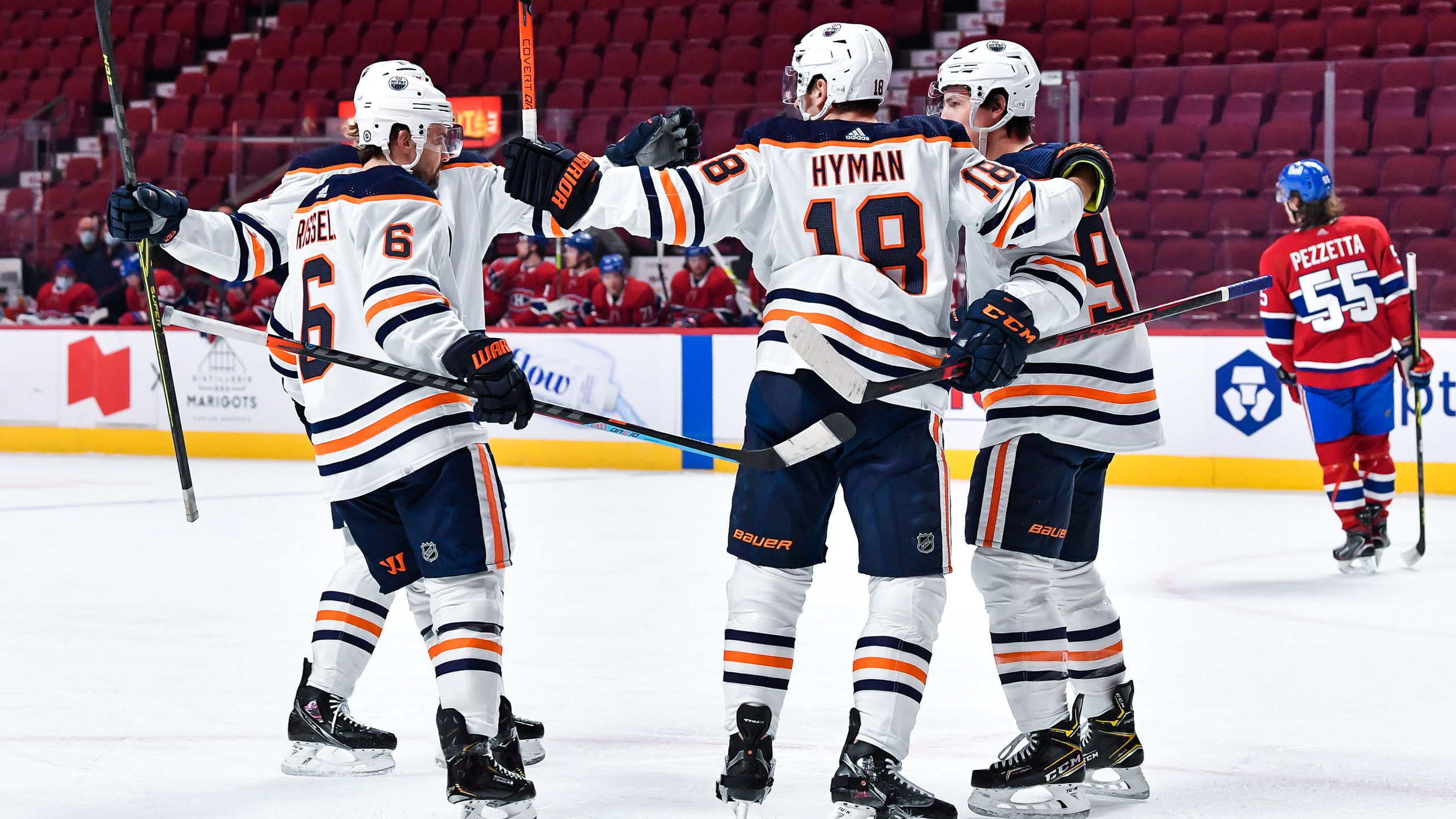 Don't get me wrong, this win is absolutely something to be happy with. However, this was by no means a perfect game and I want to address what I saw in the game, both good and bad.
Evan Kane made his Oilers debut on the top line with McDavid and Yamo, which led to mixed results. On one hand, Kane scored the first goal of the game, even if all it required was him just standing in front of the net. On the other hand, Kane looked rusty, which is to be expected and is likely accentuated by playing alongside the fasted player in the world. While it's far too soon to evaluate the signing, I just wanted to give my thoughts on how he looked.
The new third line of Hyman-Nuge-Kassian looked fantastic with three goals, and it's easy to be excited about the prospect replacing of Kass with Dylan Holloway in the future. More than just these guys though, the fourth line looked really nice. Shore-McLeod-Ryan created pressure on almost every shift and provided some drive and physicality that the Habs simply couldn't match. It's just one game, but seeing this performance from the bottom six that's left so much to be desired this season is very encouraging.
The Oilers scored first for the first time in 12 games. Not much else to say here. Score first and your odds of winning drastically go up. They should try this more often.
Stuart Skinner's rebound control was really bad, which is a little bit concerning. Other than that though, Skinner looked solid in this game. His stat line wasn't incredible because he didn't face a ton of shots, but when you're not seeing too much action it's easy to get cold, Stu didn't let that happen.
Connor McDavid had no points and somehow the Oilers scored 7 goals. I don't have the exact numbers, but I'm pretty sure this is the only time this has happened. Again, a reason to be encouraged by the depth.
Deference played great without Tyson Barrie. Must be a coincidence.
I can nitpick this game all I want but the fact is the Oilers lit up the Habs, which I'm always happy to see. Let's see if they can stay hot as they head to the nation's capital on Monday.