It's impossible to put into words how good Connor McDavid is at this point, but I guess I'll give it a shot.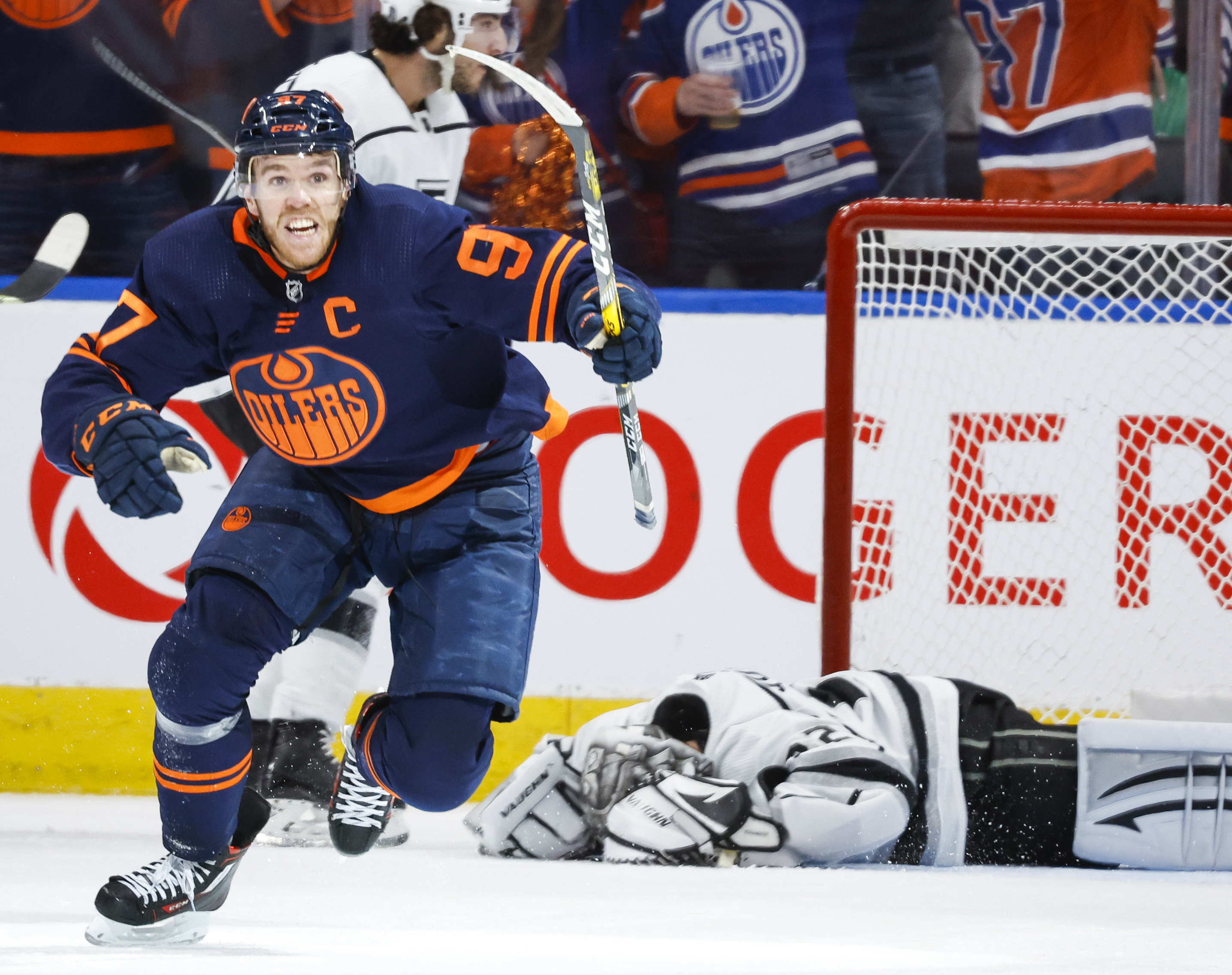 So the Oilers won last night. It was pretty cool. I thought the team really battled and deserved to win by more than they did. Draisaitl played great considering he was clearly hurt. Ceci had a nice series as a whole and it was good to see him get the game-winner. Guys like Yamo and McLeod were real pesky the whole series and deserve to be playing important minutes in the next round. Schmidty was great for the last six games. Oh and McDavid played one of the best series of hockey I have ever witnessed.
I know everyone has thrown around the crazy stats like he's only the second player ever with six multi-point games in one series, or that his xGF% was 72 in 5v5 situations in game 7, or that he was +10 in the series. Those are all great stats, but they honestly don't come close to describing how incredible he was. It's like when you do Be A Pro in NHL and you just wanna light everyone up so you play on rookie and just bully everyone. It's like when you're a kid and someone's older brother comes to a practice and makes you look like a fool. It's like if you were playing NHL Slapshot and you were Team Canada and your friend who had never touched a Wiimote in his life was Team France. It's like if Freddie Mercury was resurrected and entered an elementary school talent show. It's like if 2004 Barry Bonds' Baseball Reference page was some guy from Richmond Hill. I'm running out of analogies here but I think you get the point.
Connor McDavid is unfathomably good, and I mean that literally. To be "unfathomable" is to be "incapable of being fully explored or understood" which is exactly the case here. We can not fathom how good Connor McDavid is at hockey in the same way that we can't fathom the idea of what's outside our universe. It's so foreign to us that we have no way of ever truly understanding it in any meaningful way. All we can ever know is that it's beyond our understanding how some guy, who genetically should be almost identical to all of us, is so incredible at hockey. I think the only possible explanation for him being so good is that he is simply built different.
If it wasn't clear enough already, Connor McDavid is the best hockey player in the known universe. Obviously, I think he deserves the Hart, but at this point, I honestly don't care, and I doubt he does either. It's all about the cup now, and as impossible as it may seem for one man alone to will us to the promised land if anyone can do it, it's him.
Play La Bamba baby.