Coming off the team's best season in well over a decade, Ken Holland has, somewhat surprisingly, had a very good offseason thus far.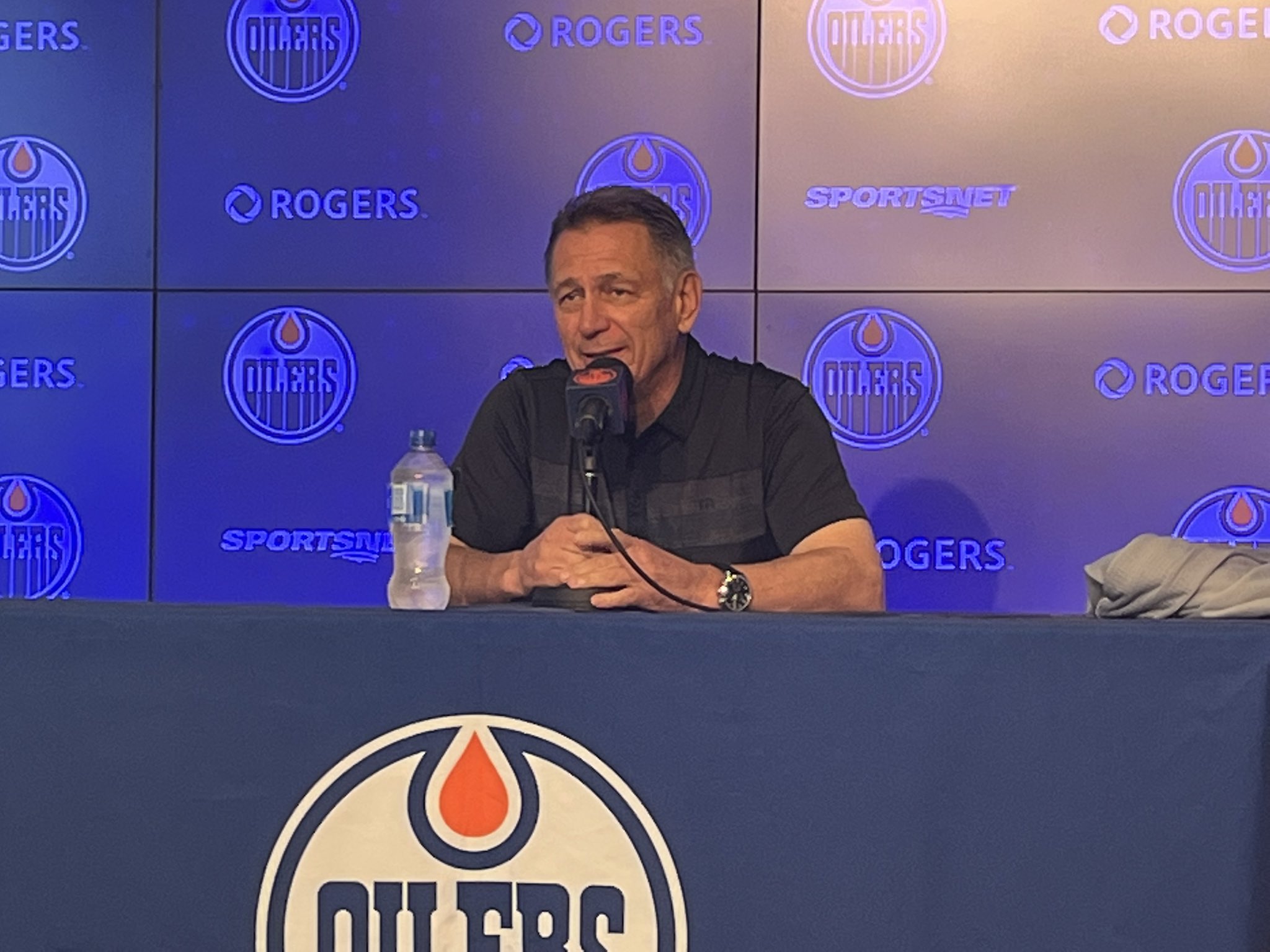 I have said many things about Ken Holland in the past, few of which were positive. It's not like I enjoyed disagreeing with almost every move the team made, but I think it would be more than fair of me to say that Ken Holland had not done a great job managing the Oilers over the past couple of years. Moves like the Keith and Foegele trades were flat-out disastrous, and others like the Mike Smith experiment and the Kassian contract were questionable at best. This track record is why I and many others were more than a little concerned with what Holland would do with what appeared at first to be the Oilers limited cap space this offseason. I am, however, very pleased to admit that to this point, I was wrong. Ken Holland has kind of killed it so far.

As I just mentioned, it originally looked like the Oilers would be operating on a very limited budget this offseason. That was until the team offloaded Zack Kassian, Duncan Keith retired, and it became apparent that Mike Smith would likely never play again. Now all of the sudden the Oilers were flushed with cash and would likely be able to do whatever they wanted to (within reason). With this new cap space, Ken Holland has gone and made three major moves, all three of which could be huge for the Oilers in the next few seasons.

I may as well get the one that's received the most criticism out of the way first. The Oilers signed former Leafs goalie, Jack Campbell, to a five-year, 25 million dollar deal to presumably be the 1A with Stuart Skinner likely as the 1B. Campbell is coming off a very inconsistent year that saw him fluctuate from one of the league's best goalies to one of its worst. Through his first 25 games of the season, he was absolutely elite, posting a .939 save percentage, but struggled in his final 24, putting up a .888 save percentage. His inconsistency continued in the playoffs, flipping back and forth between good and bad games in Toronto's first-round exit against the Lightning. On the season as a whole, Campbell put up a .914 save percentage and finished with exactly 10 goals saved above average. I've seen a lot of outside criticism of this move, and I don't think that's unreasonable. Ideally, I think Campbell is a decent tandem goalie who you'd rather not have to give 25 million over five years. The context makes this deal much more appealing though. The Oilers haven't had the same goalie lead the team in starts for more than three seasons since Tommy Salo in the early 2000s, and really haven't had consistent goaltending in recent memory. Campbell may not be ideal, but the reality is that he should at least provide a decent presence in net and hopefully not lose the team many games. He's undoubtedly better than Mike Smith and Mikko Koskinen, and it doesn't hurt that he has a fun nickname and seems like a really nice guy. It might sound like I'm just pulling arguments out of thin air for why this is a good deal, but the Oilers did genuinely improve between the pipes

While it's definitely better than it has been in the past, I think some people still tend to overlook how much of an issue the Oilers defensive core can be. They obviously have some very talented guys in Nurse and Bouchard, but they produce more offensively, and as a whole, the defense really struggles to do what their main job is; defend. The only Oiler who was a reliable defender this past season was Brett Kulak, who the team acquired from the Habs at the deadline. Through the final stretch of the season as well as the playoffs, Kulak was on the ice with McDavid as often as possible and was the shut-down defender that the Oilers have needed for a while now. There was serious concern that Holland would just let Kulak walk, but this past week, Kulak signed a four-year, 11 million dollar deal to stay in Edmonton. Personally, I think this is one of the best deals Holland has signed in his whole tenure. As I said, Kulak is a true shut-down presence on the defensive side of the game, with adequate puck-moving skills, who could truly flourish if paired with one of the Oilers more skilled defensemen. To be able to lock that down for less than three million a year is an absolute steal, and will be huge in providing some stability to the Oilers defensive core in the coming years. Kulak is the type of player you will need if you have any intentions of making a real cup run, so we should all be thankful that he'll be in Edmonton for the next four seasons.

I've made my thoughts about Evander Kane off the ice pretty clear in the past, so I don't think it's necessary to dig too much into that here. I didn't agree with the Oilers signing him in the first place, and I still don't feel great about him being on the team. If I were to try and look at this deal from a purely on-ice perspective though, (which is not something teams should be doing, but for the sake of analysis let's give it a shot) the deal that Kane Holland signed him to is actually pretty good. In 58 total games with the Oilers last season, Kane put up 35 goals and 58 points, with a +27 on-ice rating, and his 17 goals in the playoffs led the league. There's no denying that offensively, Evander Kane was a very big addition for the Oilers down the stretch, but that's not to say his game was perfect. Kane's play in transition was really lacking, particularly in the playoffs, and he often struggled to generate strong zone entries. Defensively, Kane is also pretty unremarkable, but not as much of a liability as some other big goal scorers. The part of Kane's game that I think most people would take issue with is the penalties. I appreciate that Kane is always sticking up for teammates and gets physical when it's required, but he takes unreasonable amounts of penalties, and in case you weren't already aware, being short-handed sucks. He is routinely at the top of the league for penalty minutes, and I wouldn't expect that to change anytime soon. All that being said, Evander Kane scored a lot of goals last season, and if the relatively reasonable contract to keep him makes the team happy, then on the ice, this feels like a win.

A pro-Ken Holland article was not something I saw myself writing anytime soon, but I guess that's the world we live in now. Depending on what the Oilers do with Jesse Puljujarvi and Kailer Yamamoto, my tone could change a bit, but for now, Ken Holland has been killing the offseason.