If it wasn't already obvious, the Oilers are finally looking good, and their 7-3 win over the Blackhawks was just another showing of their recent dominance.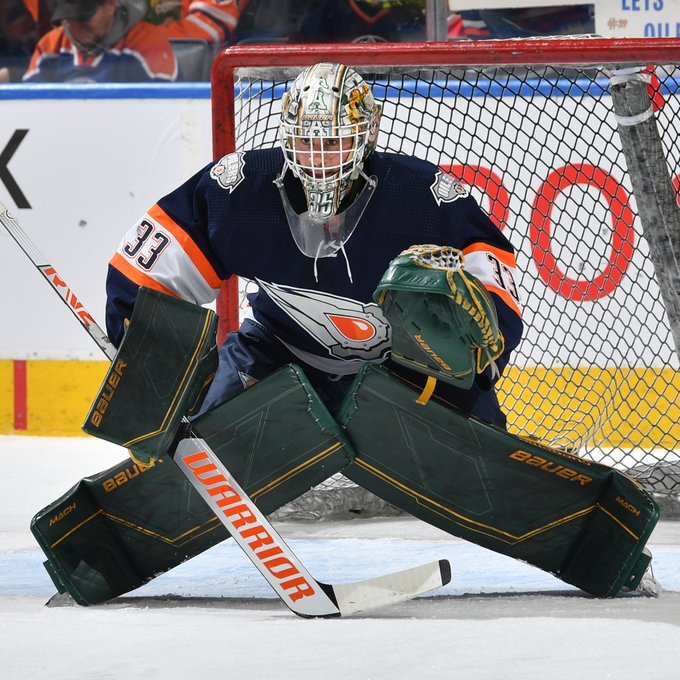 Twitter/@EdmontonOilers
I know what you're going to say, "The Blackhawks have the second-worst record in the NHL, and the Oilers just lost to the only team worse than them in their last game". I don't care. No matter how bad the Blackhawks are, the Oilers completely dismantled them last night, and have been one of the best teams in the league over the past few weeks. After snapping their six-game win streak with an overtime loss to the Blue Jackets, the Oilers did exactly what good teams do; they bounced back. This recent stretch of dominance can be best exemplified by two players in particular, Zach Hyman and Matt Berlin.
I talked about this recently, but Zach Hyman has been an offensive force this season, and he's only gotten stronger as of late. His two-way game hasn't been there like it has been in the past, but he's got 16 points over his last seven games, and his 60 points on the season (already a career-high) has him tied with Sidney Crosby and Ryan Nugent-Hopkins for 11th in the league. Hyman was one of seven Oilers to record multiple points against the Blackhawks which allowed for the other man I mentioned to come in.
When an EBUG enters the game, things are either going very well or very bad, there's no in-between. Either unfortunate injuries have led to you having to play an amateur goalie, or you are dominating the other team so thoroughly that you can throw some guy in because why not. Last night, University of Alberta goalie, Matt Berlin, came in for the latter of those reasons. When your scheduled stater is scratched just before the game but you still play so well that you can bring in an EBUG to finish the game off, you know you're in a good place.
Add all this to Connor McDavid, who's rapidly approaching 100 points and is four goals away from setting a new career high, Leon Draisaitl, who as per usual is right behind McDavid for the league lead in points, Ryan Nugent-Hopkins, who's 10 points away from a new career high, Darnell Nurse, who's playing some of the best hockey of his life, Ryan McLeod, who's game looks like it's finally filling out, and all the other players who have stepped up. Jay Woodcroft came in last season and dug the team out of a hole Dave Tippett put them in, but this season he showed that he can dig himself out of a hole of his own making. As the team heads to the break, the Oilers are pushing for the lead in the Pacific, and come out of the break with five straight games against four of the bottom five teams in the East. It didn't start the way we wanted it to, but the team is right where they need to be as they enter a week off.