I'm going to keep this fairly short. Last night, Team Sweden lost to team Canada in the World Junior Championships. Sweden, having finished second in the tournament, were awarded with silver medals. Last years New York Rangers First Round pick and team captain did not appreciate any color other than gold.
From here you can go one of two ways. The first way is the whole "Oh my god, what disrespect! This kid is a poor sport and is a terrible role model. Oh my god I'm going to cry myself asleep after I throw up because my stomach is so so so upset." The second take you could have is that you appreciate the fact that a talented kid this age doesn't accept losing and may or may not have dealt with this in the best way possible.
What side do you think I took?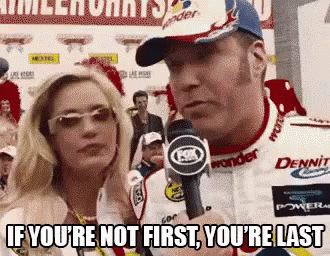 To all the people who are genuinely hurt that a 19 year old kid was pissed off that he lost and tossed his medal in the stands, WOOF. Read this very carefully. There are two types of people in this world. There are winners and there are losers. If you are okay with the fact that you lost in a competition then you are an even bigger loser than that on the scoreboard. Wet blanket city, population you. This is what happens when you live in a world where everyone is coddled and every ones "feelings" are put under a microscope. Lias Andersson is an absolute gamer and if you can't see that than maybe you should take up watching Oprah, where everyone wins. As a Rangers fan, this is something I want to see. There has been plenty of talk about how Andersson may be a bust (lol, captain of Sweden, crafting his skills in the Swedish elite league, etc. etc.) and I'm sure this is the fuel that you need to help you sleep at night. Me on the other hand? I fucking love this. Participation trophies are for what? You guessed it, losers. That's just a fact. Lias Andersson accepts winning and winning only. How long has it been since Rangers fans have seen any sort of emotion, outside of Zucc mixing it up and me screaming at my TV towards Marc Staal?
What happens next? Sweden or the Rangers are going to have Lias apologize to the media and fans to save face and tuck all of you babies away back to your safe space. I'm calling it right now, this kid will not only be a New York Ranger but will be a fan favorite and a leader on the squad. If I'm wrong, tell me about it a few years from now, but I doubt it. I'm so happy we may end up with a guy on the team, who will call it like it is, instead of the classic Derek Stepan, "Well I thought we did a lot of good things."