It's weird to see the Islanders become a popular team. But apparently they are the American fan favorites out of Vegas, Montreal, Tampa, and NYI.
Tampa had the worst turnout by far (Florida, Georgia, and Alabama…and…Missouri? No. Arkansas.). Tough group, I'll leave it at that.
The Canadiens collected the low-key cool states, though – Vermont, New Hampshire, North Dakota, Wisconsin, Washington, , and Alaska – that's a chill party right there. You get that crew together, you end up smoking weed and shooting guns. With bears around.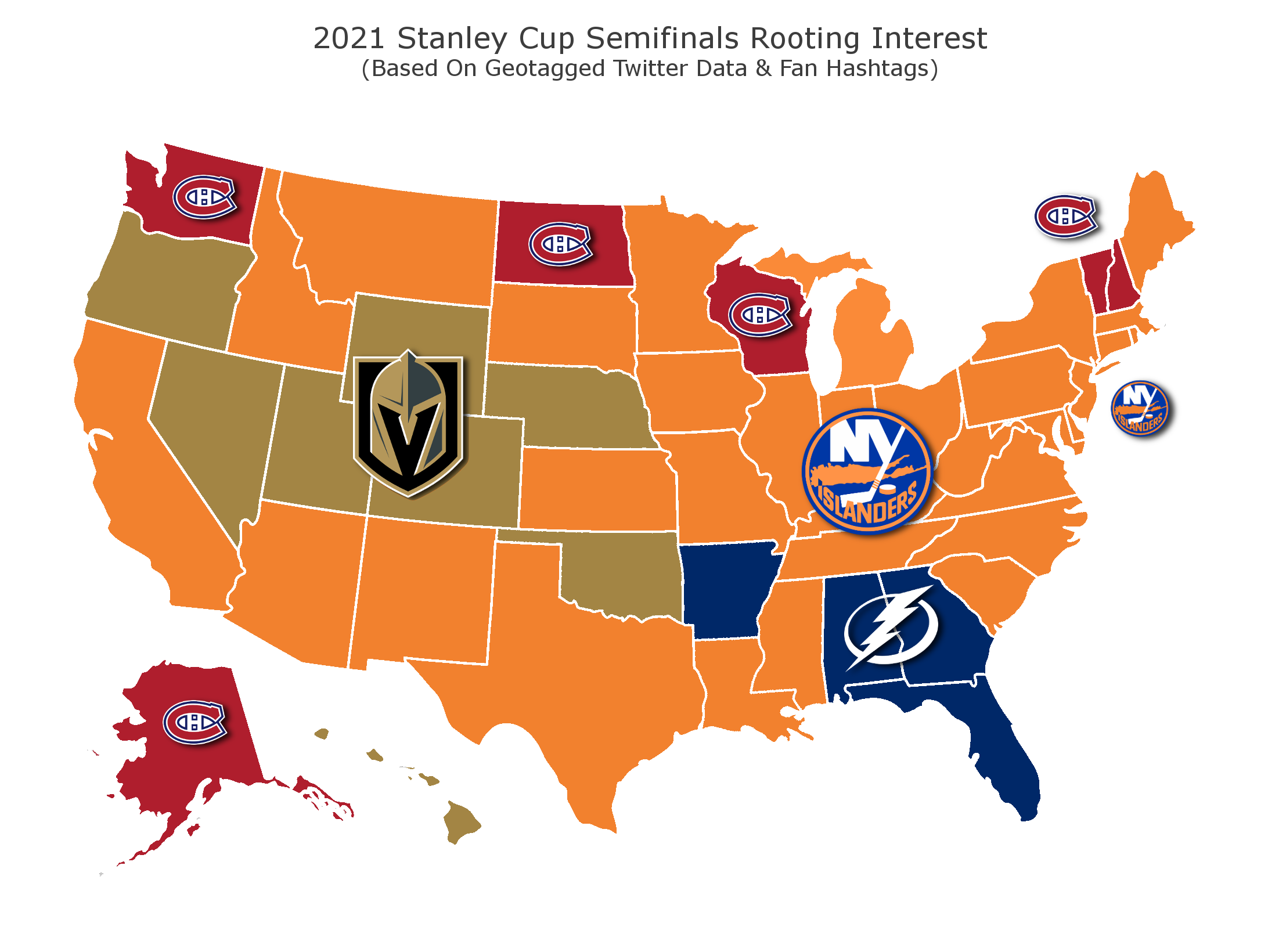 I wonder what is appealing to the masses about the Islanders (the notoriously "boring" team according to hot takes everywhere). But Merica sees the high energy, physicality, and passion the Islanders play with.
However, I do think the Islanders need more firepower to beat Tampa. A 2-1 win in game one was vintage Trotz, but you can't rely on stifling Point, Kucherov, and Stamkos forever. Almost forgot about that Neaderthal Victor Hedmen, too. He absolutely owned the Isles last season.
However, the Isles counterpunch with Adam Pelech back in the lineup. Hope that compensates for the presence of Stamkos.
Round 1 featured platoon scoring from Palmieri, Pageau, and Bailey. Nelson and Barzal stepped up big in Round 2. Now they are playing with the big boys. They'll need Barzal to continue leading the way with the 2nd and 3rd lines chipping in.
And, of course, an Identity Line goal will set the boys on fire.
Huge underdogs tonight in Game 2 (+166) – just the way Isles fans like it.